Yes, 3A is now gone !
It is always a nice feeling when you are "to the other side of the line" … and calling from 3A for sure give this ! As is it not really easy to listen Monaco on the air, the pile up grown up quickly. And in Monaco nothing is easy.. there is no space to build up antennas, there is no space to to install high mount, all the area is close by high mountain, and everything it is quite expensive…. but SMILE ! You are in Monaco.
On Friday I was able to make very good operations, with nice peak of 100 qso per hour… the war against noise on 40 meter when evening is approaching sometime is really hard … also the citylights produce a lot of eletrical noise. But we are HAM, and we know that in outdoor conditions must be ready to everything !
Then in the weekend during WPX Contest, and honestly I was especting to make easy a lot of qso, well, I have to say was not like this…. The antenna used was my Rybacov Antenna, I was forced to use just 40 meter as the antenna was put very very close to the wall of the building, and was not possible to mount radials in correct way; the result was, after the antenna tune, lot of SWR that kills 70% of the power… and transmitting with 20/30wat of course was not enought to go deep into the noise.
Last year, during my recent operation from EU 070 Porquerolles Island (read here my article about) returning at Home I decided to get the NOISE KILLER, which if properly used, gives really a big hand; and I have to say in Monaco sometime really helped me to make the difference…. because sometime, the problem is to listen and not to be heard !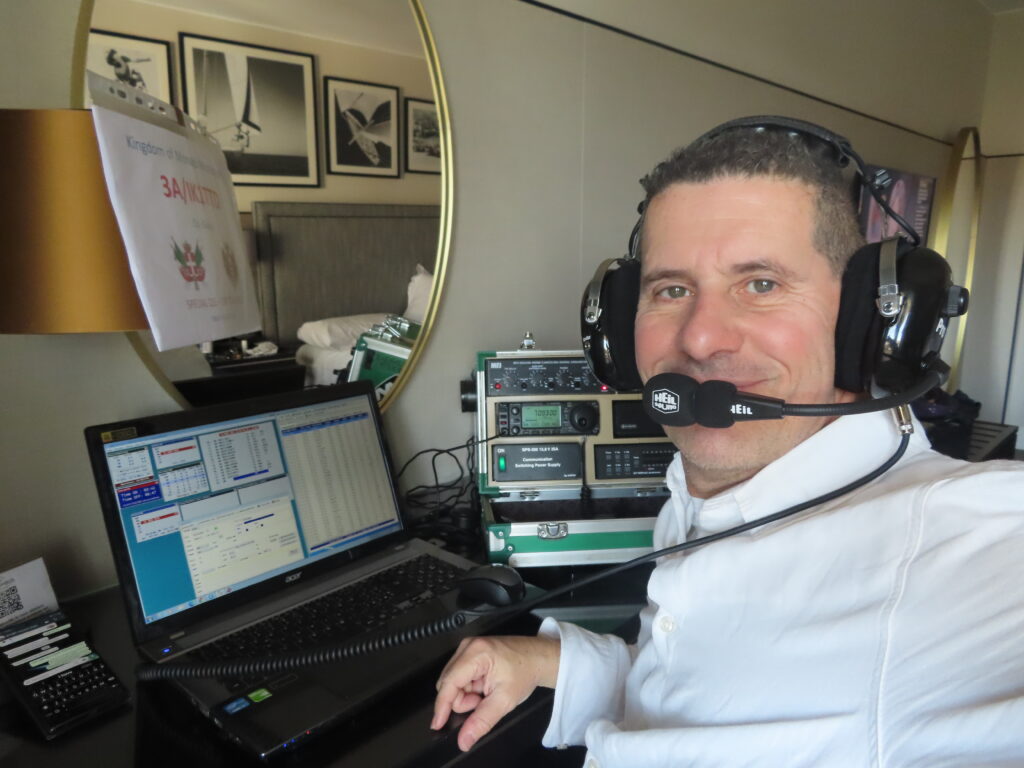 Operation goes throw until Sunday at 12.00 … then I decided to go back home… for coming coming to Monaco it is a matter of 30 minutes, as I live in the nice Riviera dei Fiori. And 5 minutes after shutting down, I immediately started to reprogram the next one. The idea it is to come again here, trying to find a better place, or at least to build higher antennas at last to works more band and offering to more people all around the World to make a qso with this particular and fashinating place.
Now I am printing a nice QSL, and for all HAM that had a contact with me, special QSL will be available via Direct or Buro. Thanks all and see you soon again down the logs !