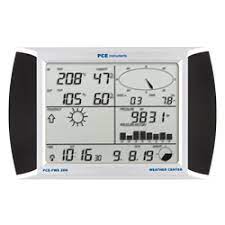 This is my Weather Forecast Station PCE-WFS 20
Click here below to see my Station working and getting Weather forecast …

Weather forecast is something that is always very interesting … furthermore for every HAM is just another way to make try some experiment….
I have choose the PCE-WFS 20, which is a complete and amatorial weather forecast station, with a lot of interesting features, moreover the possibility to send all datas to the WEATHER UNDERGROUND NET.
This allow you to have Weather Forecast very detailed for your area. And believe me, more accurate then TV !!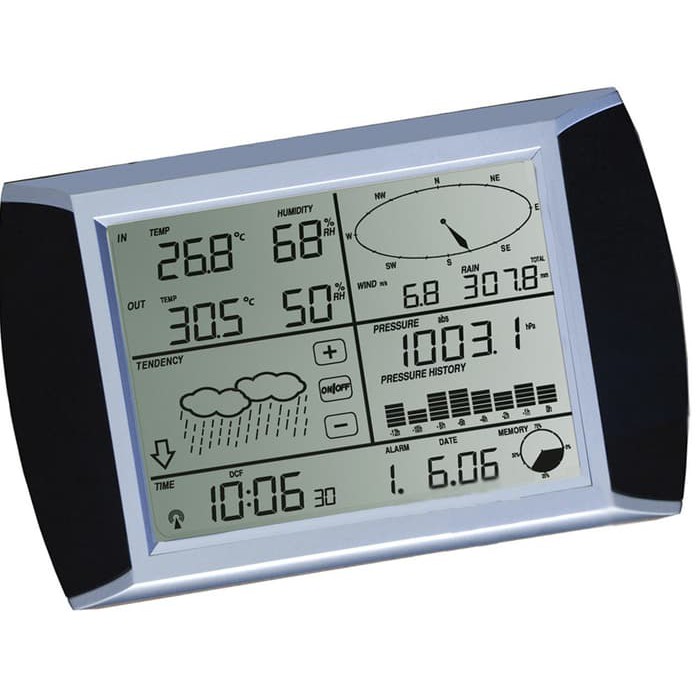 Here the features:
Indoor temperature in Celsius or Fahrenheit
Outdoor temperature in Celsius or Fahrenheit
Relative humidity inside
Outdoor relative humidity
Atmospheric pressure information in inHG or hPa
Selection atmospheric pressure relative or absolute
Indication of rainfall in mm or inch
Indication of rainfall for 1 hour, 24 hours, 1 week, 1 month or last reset
Selection of wind speed in mph, km / h, m / s, knots or Beaufort
Indication of the wind direction
Temperature indicator Wind Chill (thermal sensation)
Dew point indication
Weather forecast
Tendency of weather prediction
Storm Warning
Indication of meteorological values
Programmable alarm functions for different meteorological values
Stores the maximum and minimum values
Illuminated LCD display
Updated clock radio
Time display in 12 or 24 hours
Calendar
Time zone
Power Saving Function
Possibility to mount the wall display or landscape
Permanent adjustment of meteorological values ​​and clock radio