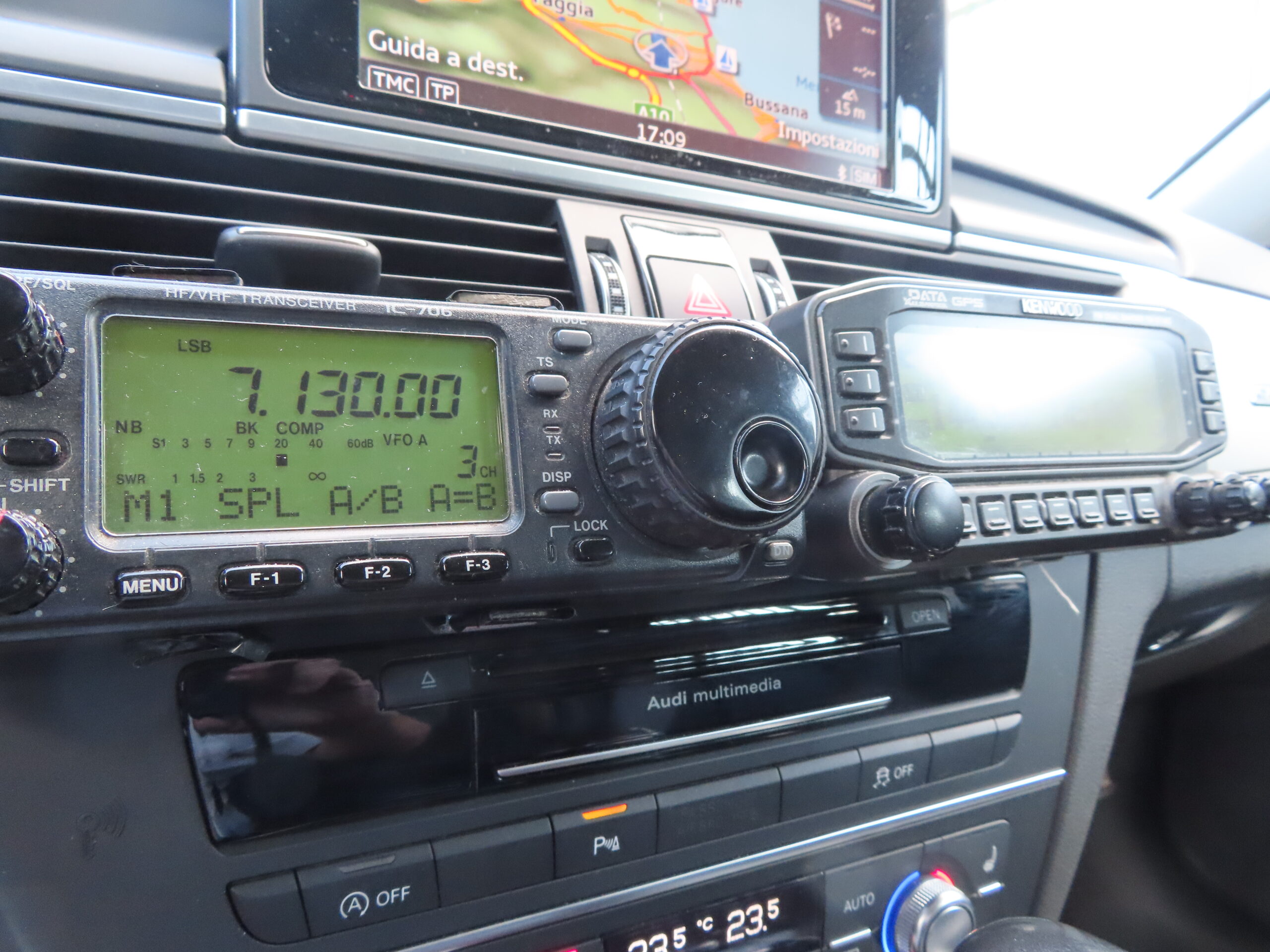 I travel Europe quite oft, for business reason and also for leisure ! In my business trip I am almost always alon, and having the possibility to talk with World Friends it is so amazing… So I have build a mobile station abord of my car, to enjoy the radio wherever I am.
Actually my car Station is including VHF, UHF, HF DMR and 50 mHz. It is also present the APRS system always on, and this is funny as you can see where I am when I am travelling.
In the past I was using an another system for APRS called APRS Tracker from Byonics (USA) , with an external GPS, and a dedicated transceiver put in the back of the car.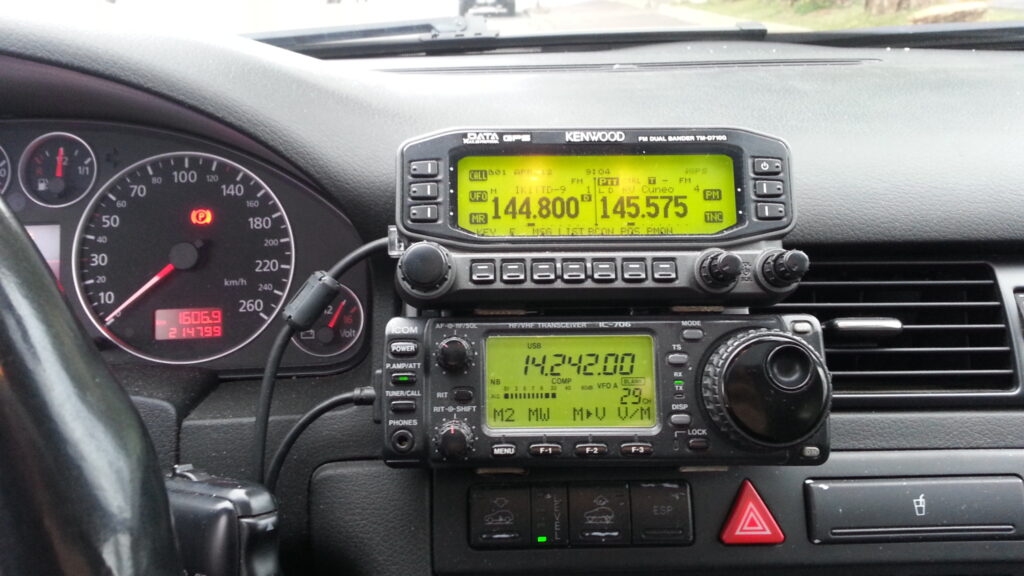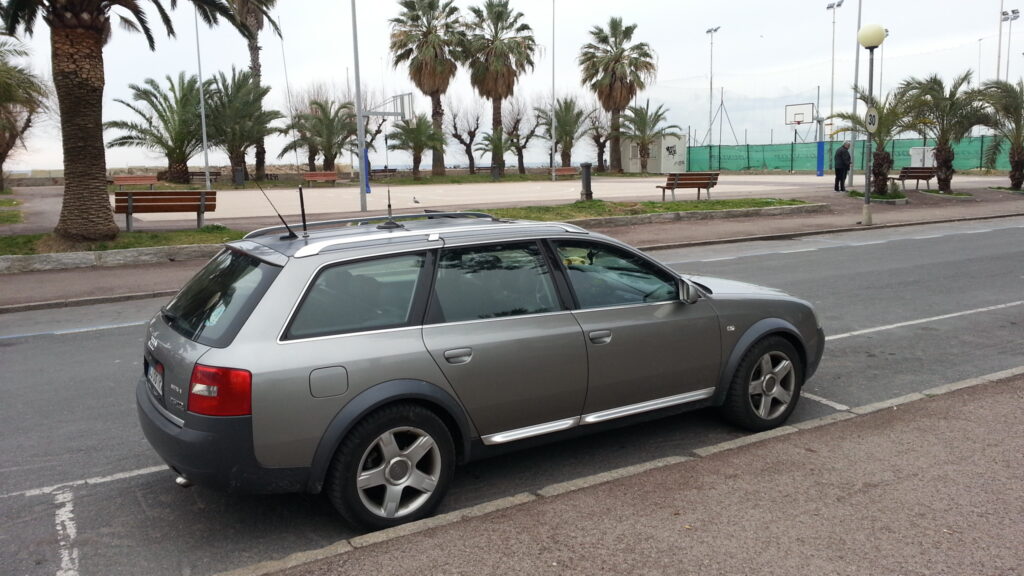 I'm active on HF VHF and UHF, Aprs as well. My QRG during my trip are:
7.130 – 7.140
14.200 – 14.250
21.200 – 21.250
28.450 – 28.500

As antennas I use the Monoband Diamond Mobile Series, very efficient with an "human" lenght that allow me to drive safe without taking the risk to scratch any tunnel I find on my way !
Here below some "nice suprise" you can get with mobile operation … sometime not possible from home with the beam, but from the car …. everything is possible !!
Recently I added a DMR station, the new system to stay in touch on VHF-UHF wtih World Wide !
So funny !!! You can see my DMR Station right here !