QSL – HOW TO BE SURE TO GET ONE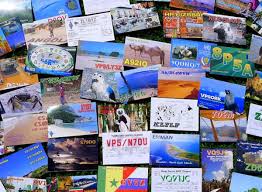 QSL POLICY:
I think that sending QSL after the qso it's a MUST between gentlemen ! So if you are member I will be more than happy to send you my FREE qsl via BURO.

Of course if you don't want to wait the buro gap I can do direct. Please uniquely follow this simple rules to receive my qsl 100% guaranteed !
QSO'S made from my shack will be replied via BURO', LOTW, DIRECT, CLUBLOG
DIRECT – 2$+SAE
BURO' available
LOTW available
CLUBLOG available
Moreover, if funds will bo not enough to cover the post fees, qsl will be sent via buro'.
And in conclusion, if you don't feel confortable sending green stamps, you can use PAYPAL clicking here below !