My antenna setup it is quite typical for an HAM that use to have regular dxing … not big enough to be considered a big gun …but big enough to have fun and catct big and small dx-peditions.
I have a 4 ELEMENT BEAM from ECO Antenna covering 10-12-15-17-20-30-40mt, before this I had the small sister 3 ELEMENT BEAM, for 10-15-20 meters. It is 9 meters on the ground.
This Antenna till today is representing the perfect solution for placing a beam antenna also in small places; notwistanding the ECO ANTENNA Factory is no longer existing, these antenna are still making a good job.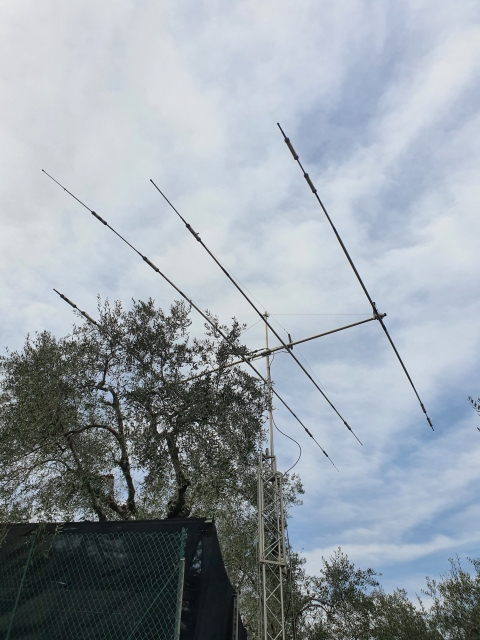 Then I also have a Vertical EXTREME, built by IW2EN; it is a multiband covering 10-80 meters, WARC included, built with super quality materials, and wind tirant are not necessary. It is for sure a good antenna for general use, SWR overall very good, Tuner is requested to work better….., good enough to have fun.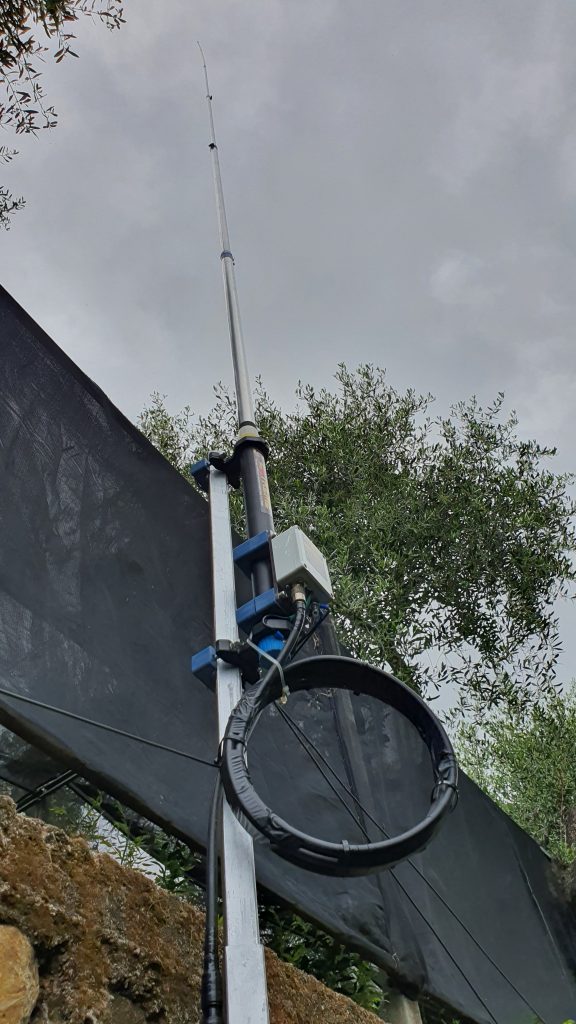 On MARCH 2021 I have changed the two cable line – read the article here