The plan this year was again to activate NEW ONE Island, thinking to all followers of IIA Italian Island Award … the area where we sailing during Summer has a lot of small Island with IIA reference.
Beside the excessive temperature, about see condition we was pretty lucky, as we got not much waves diturbing our summer vacation this year; about temperature, well, it was constantly around 35/36 degrees … not to bad if you are in the sea, but considering to go on these small rock islands, this fact could became a problem.
The Islands here around are all really a rocks in the water, so the temp on the surface could reach easily over 40-45 degrees, and you can really feel the hot air incoming fro the ground…
This means taht you must be vìcover your head from the sun, but also from below you will get hot, so this will not allow you to stayy toooooo long on this small islands.
Departure from Cala Finanza Port, where my boat is always ready to bring us in the best corner of this fantastic marine area…. radio bag, battery, fishing pole and backsack with some wire, elastic string, cable . This is all what I need to be on air.
---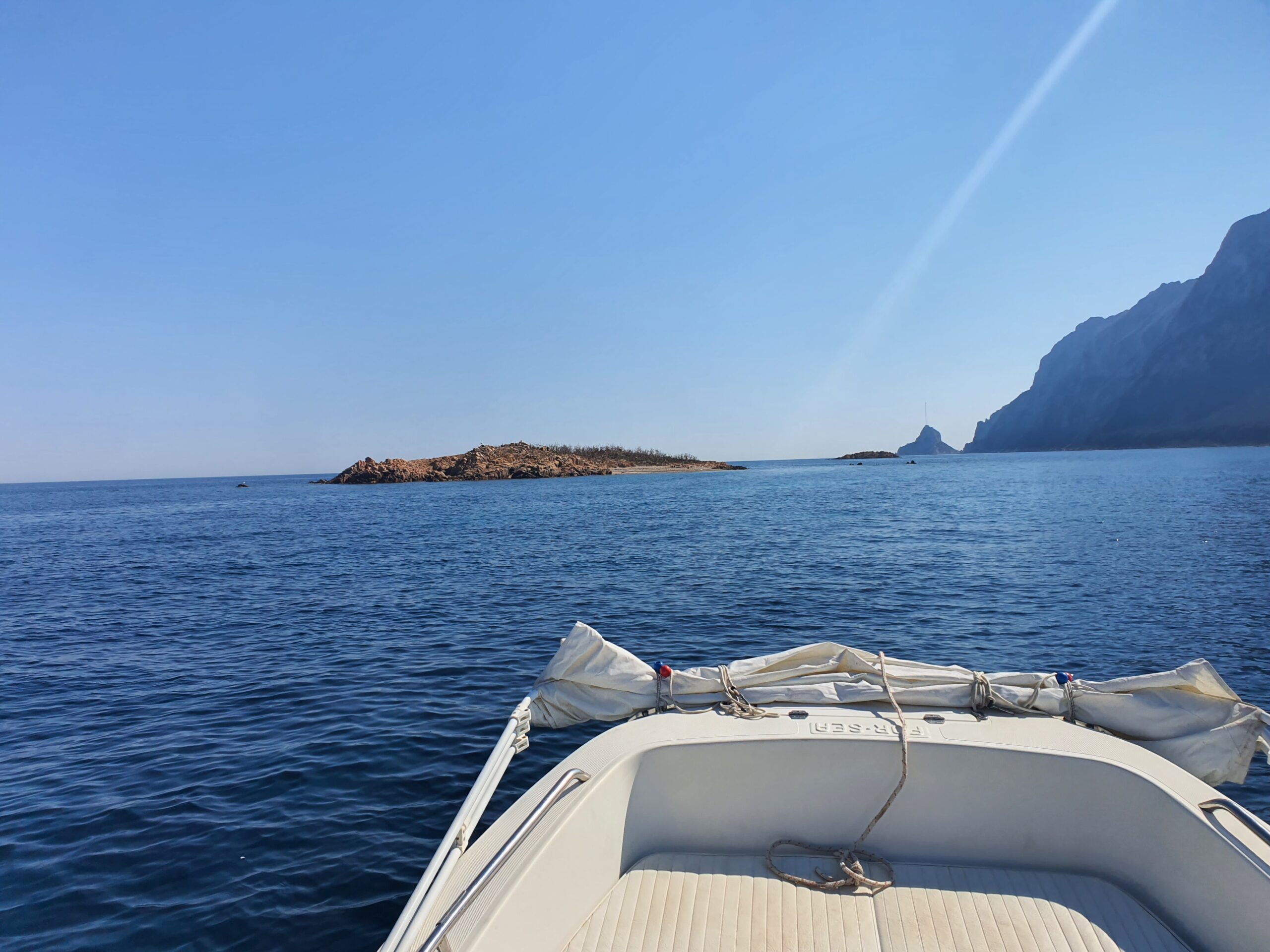 Approaching the Island from South, and finding the best place to offload the heavy luggage; the Island is a very small rock of about 40 meter, but luckily has a veru short and narrow beach, where makes easy the approach…around the Island, sea is just amazing, as you can see from the picture.
The bad things is that in some days you can find several seagulls living there, as the Island normally is not visited from people… beside the interess that has for HAM COMMUNITY, there is really not much to see here…
---
Building up the antenna… actually here looking for a place to hang the fishing pole… the Island has not tree or fences, or something to use like a basement.
I have choose this antenna system for my dxpeditions also becasue it is quite easy to fix the pole everywhere…. here as you can see I have hang it to the bush….
---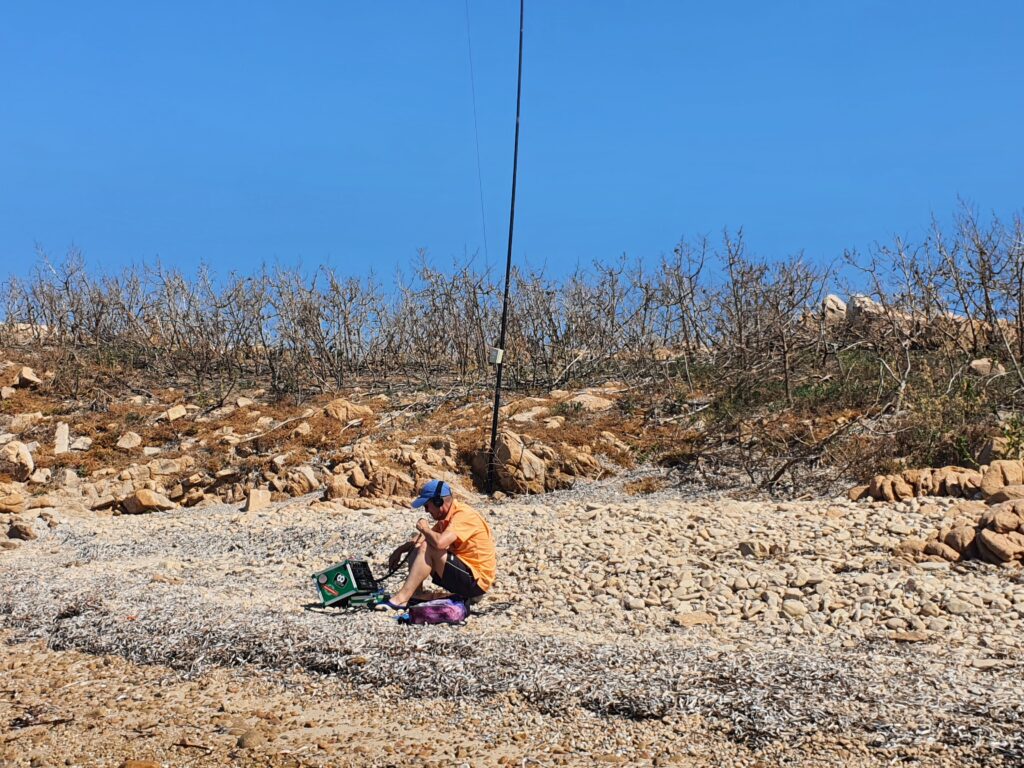 .. and finally ONLINE ! Beside the difficulties to reach some places, beeing ON AIR soon is easy with my setup ! The radio bag is always ready to go, the fishing pole require few minutes, and the first CQ is launched !
Quite a lot of friends was waiting to contact me, as the PORRI ISLAND is a new one for IIA, and in few mimutes I had a nice pile up, logging until 5 call per minute !
I have to say the traffic was 70% made by Italian Station, 30% European and Asian station, almost all of them was pleased with my signal over S9 everywhere ! I was probably lucky with a short and good skip, propagation was definitely good !
---
The operation goes smooth, and I was able to log more then 200 calls very quickly….. but after a couple of hours, the temperature start to be excessive, and I have stopped the operation….
All Islands here around are really a stone block, and on the surface temp actually rech easily 40-45 degrees…..
Thanks to all who have made a qso with me….. and see you on the next Island !