WARNING: this article is not dedicated to expert people, that has for sure much knowledge then me, this is for all guys that are struggling trying to connect the ICOM 706 to a PC for CW and digits mode.
Trying to have the Raspberry PI working for CW, after about 2 weeks of headhache, I found this solution. I have decided to write this small article on the blog becasue I have understood that all owners of Icom 706 has difficulties plugging this TRX to the radio….anyway… I was almost lost in the testing and completely frustrated… at the end I tried this setup and seem's working.
My rig is the following:
Icom 706 MKIIG
Microham USB III
Raspberry PI (3)
I have connected the the Icom 706 MKIIG with Microham USB III with the cable DB15 IC13, and the Raspberry with the USB cable. As one picture explaine more then 1000 words, see the screenshot here below, and set the tab as indicated.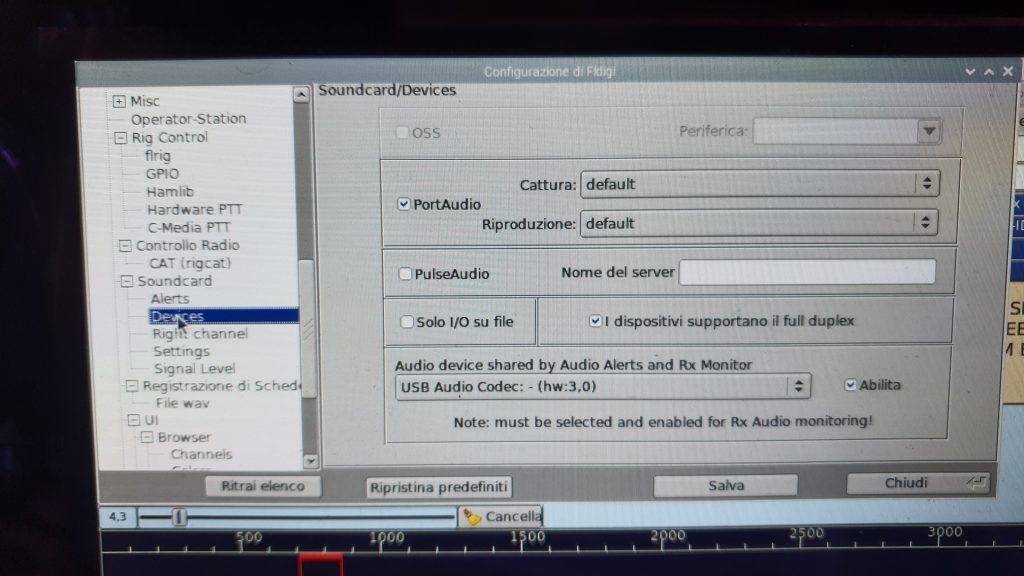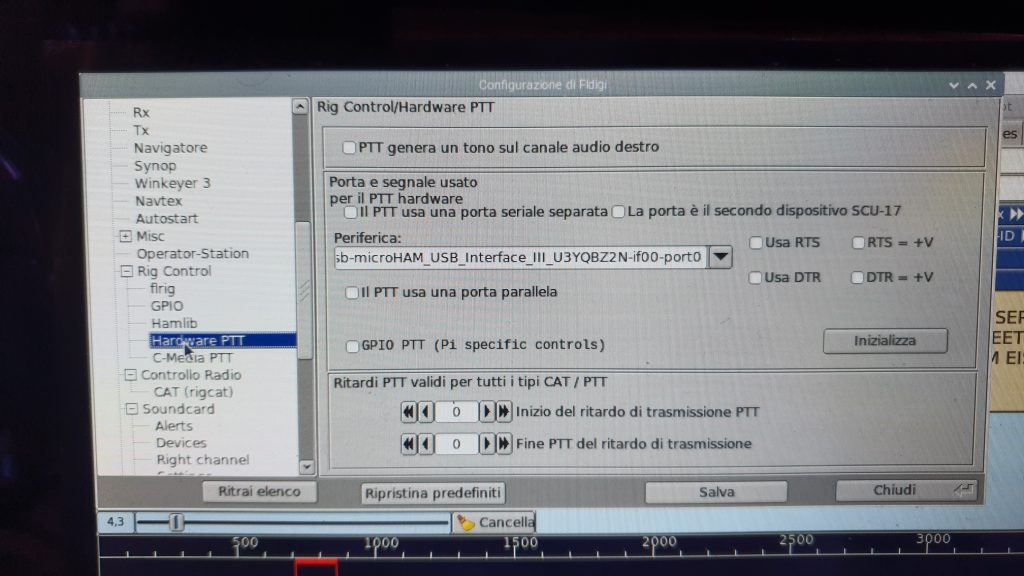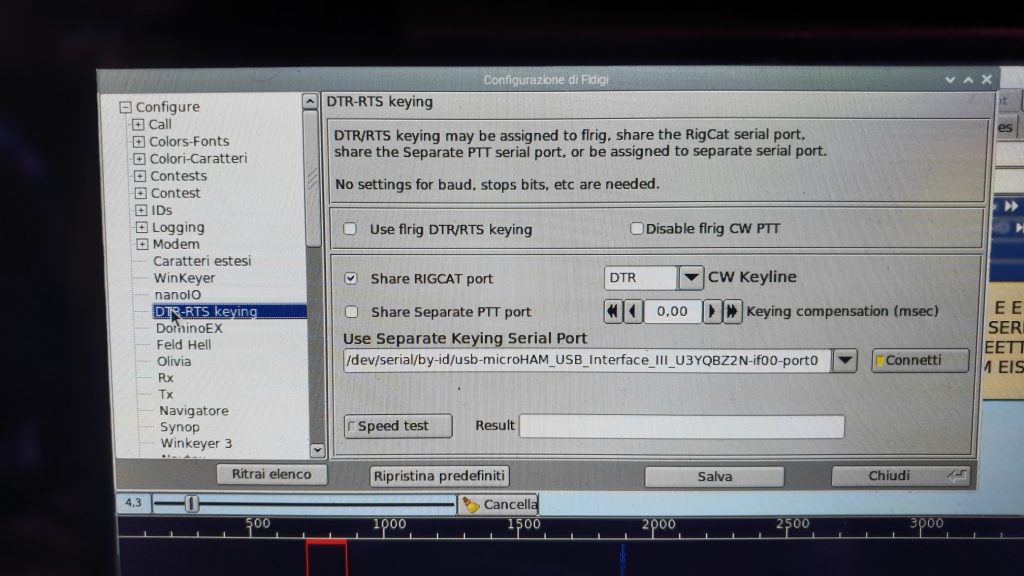 After this remember to save all the configuration; for some reasons, rebooting the Raspberry I need to INITIALIZE again on the TAB Called Control Radio CAT (RIGCAT); after this, everything works good.
I have also made a video on youtube to show the process, you can find it on my YOU TUBE CHANNEL right here.
WARNING : I AM NOT RESPONSIBLE FOR ANY DAMAGE OCCURED IN THIS CONFIGURATION. THIS IS JUST MY EXPERIENCE THAT I WANT TO SHARE WITH YOU.